Prince William and I have been hustling around with the kids for months now trying to keep up with this go-round of soccer, basketball, dive, religious education, daisies and, oh yeah, 2 full time jobs. It's been quite a hectic schedule for sure.
Last Wednesday I received an evite and it said:
Can you solve the riddle?
Come with me across a bridge to enjoy a GAY ole time.
We can pretend we are LORDS and ladies for the night or
perhaps pretend we are James BOND with a .45
Love, Willy
Whenever I receive these (awesome) attempts to "get away" I always get mad. I know, I know I should not only be encouraging these getaways, I should be "counting my blessings", right?
As a mom, my first instinct is I don't want to leave my children. It hurts. I hate saying good-bye to them and I hate not being with them.
With that said, once we are on our way to a getaway and the children are secure and happy with the grandparents, that philosophy goes right out the window.
Prince William took me to the Gaylord National Hotel and Convention Center on the Potomac (http://www.gaylordhotels.com/gaylord-national/). It was absolutely gorgeous. We checked in around 4:30 and you guessed it immediately took a nap. We woke up at around 7:30 and got ready for our reservations at Bond 45 Restaurant (http://www.bond45.com/) right down the street.
Highly recommend this restaurant. It was absolutely beautiful and delicious.
We went back to the hotel after dinner and just goofed off for about an hour or so and then you guessed it, went to bed.
All in all it was perfect. We were both a little bummed when it was over. We both came home refreshed and happy (and rested). And the kids had a perfect time hanging out with their grandparents. Of course when we arrived to pick them up they were bummed their getaway was over too. Go figure!!!
I am sitting here this morning counting ALL my many blessings and Prince William you have scored HUGE BONUS POINTS.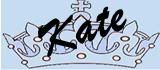 PS: Prince William got this great one night getaway as part of a groupon. It was $199.00 for an executive suite which I think usually goes for over $500.00. I am now looking into taking the children there once the weather warms up a bit.